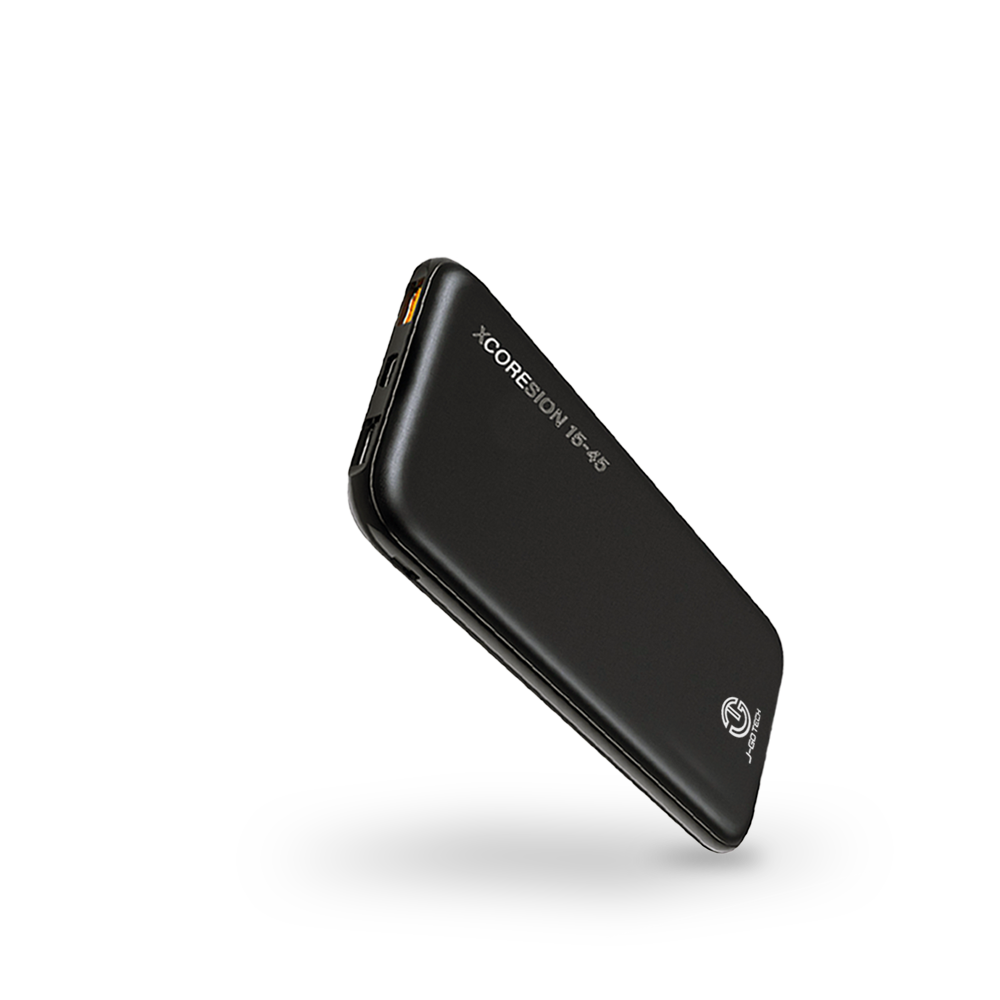 45W PD Output
Simultaneously charge multiple devices

Multi-point safety protections against overheating, overcharging and short circuit

24-Month Limited Warranty
Smallest 45W PD Power Bank
POCKET-SIZED LAPTOP PD CHARGER : The smallest 45W PD laptop charger available. This small, lightweight powerbank is equipped with accurate LED battery-level indicator lights, so you always know when it's time to recharge. The durable, metal-like body was designed and built with premium components. It's super compact at 148 x 72 x 20 mm and only weighs 12.4 oz. That's less than 1 pound, so it will fit easily into most pockets, purses, briefcases and small bags! This travel friendly powerbank is TSA and FAA compliant.
MASSIVE CAPACITY WITH MAXIMUM COMPATIBILITY : Get all-day power with the XCOREsion's 15,000mAh capacity. With the 45W USB-C PD port ane 2 USB ports, you can keep your iPhone X, iPhone 8 Plus, iPhone 8, iPad Mini, Samsung Galaxy S8, Nintendo Switch, MacBook, Surface Pro [Surface Connect to USB-C cable not included] and other similar devices charged throughout your day. This back-up battery outputs 45W via the USB-C PD port, which is enough power to charge most portable laptops. Fully recharge the XCOREsion rapidly in just 2 hours with a 45W PD power adapter [not included].
SAFE, FAST CHARGING : Simultaneously fast charge multiple devices with 2 USB-A ports and 1 USB-C PD fast charging port. The battery pack automatically detects and delivers optimal current levels to all connected devices. The built in multi-point safety system protects the power bank and your connected devices against excessive current delivery, overheating and overcharging. The XCOREsion is a tested and trusted back-up battery pack and has CE, FCC and RoHS certificates.
WHAT'S INCLUDED : This power bank comes with a 2 year limited warranty, exceptional customer service and knowledgeable technical support from our USA-based team. Each XCOREsion also comes with a USB-A to USB-C cable, a mesh travel pouch and user manual.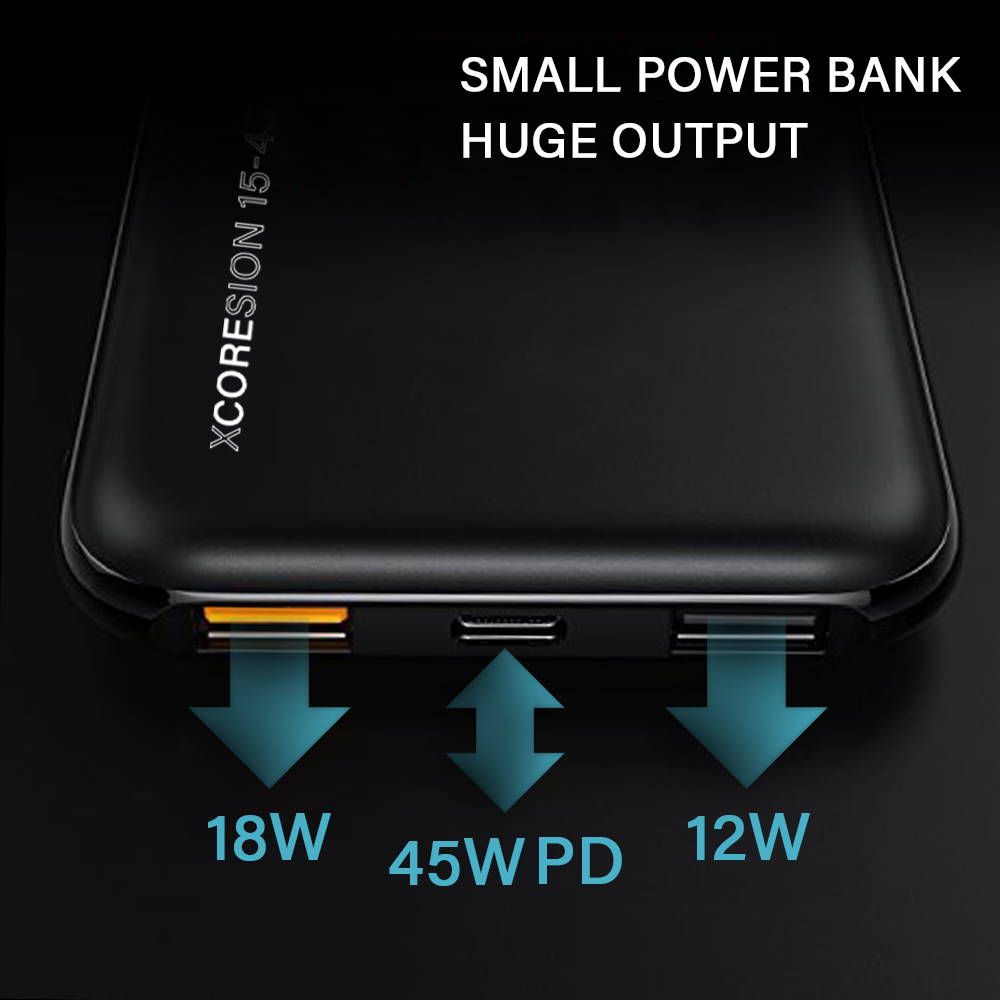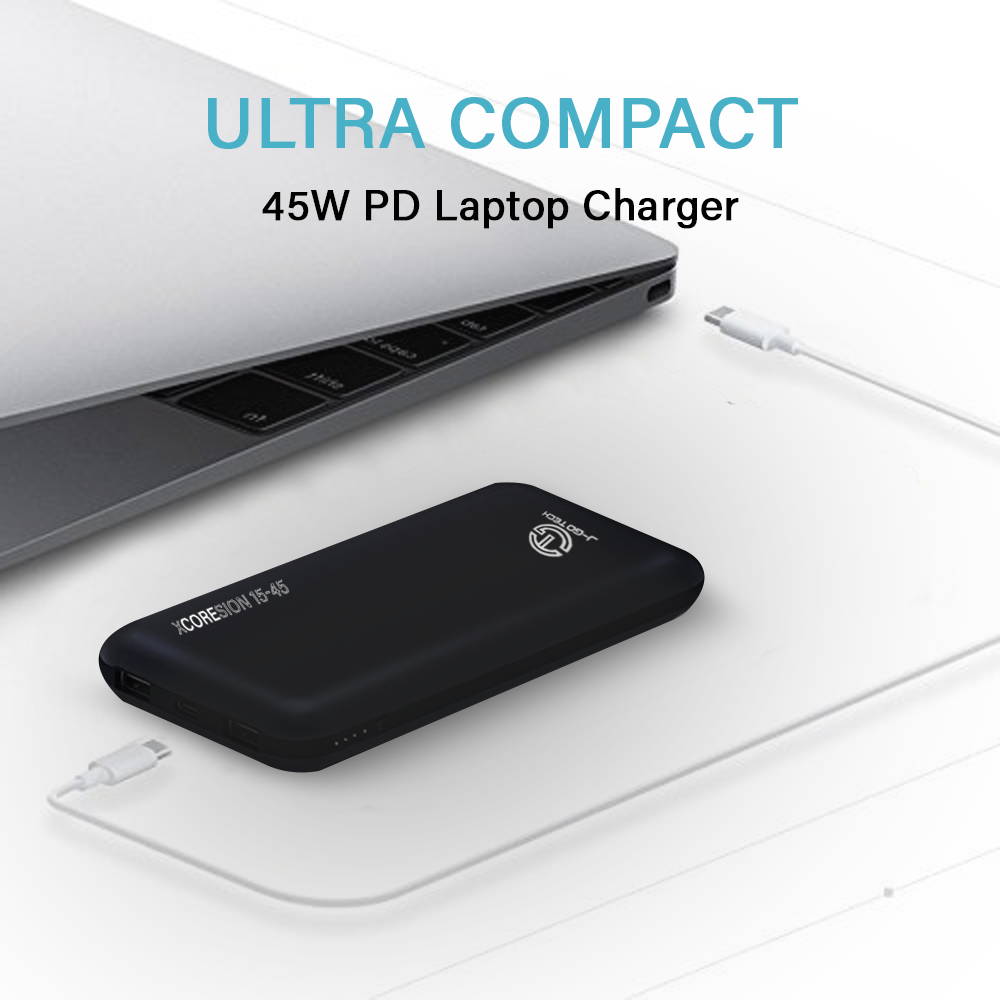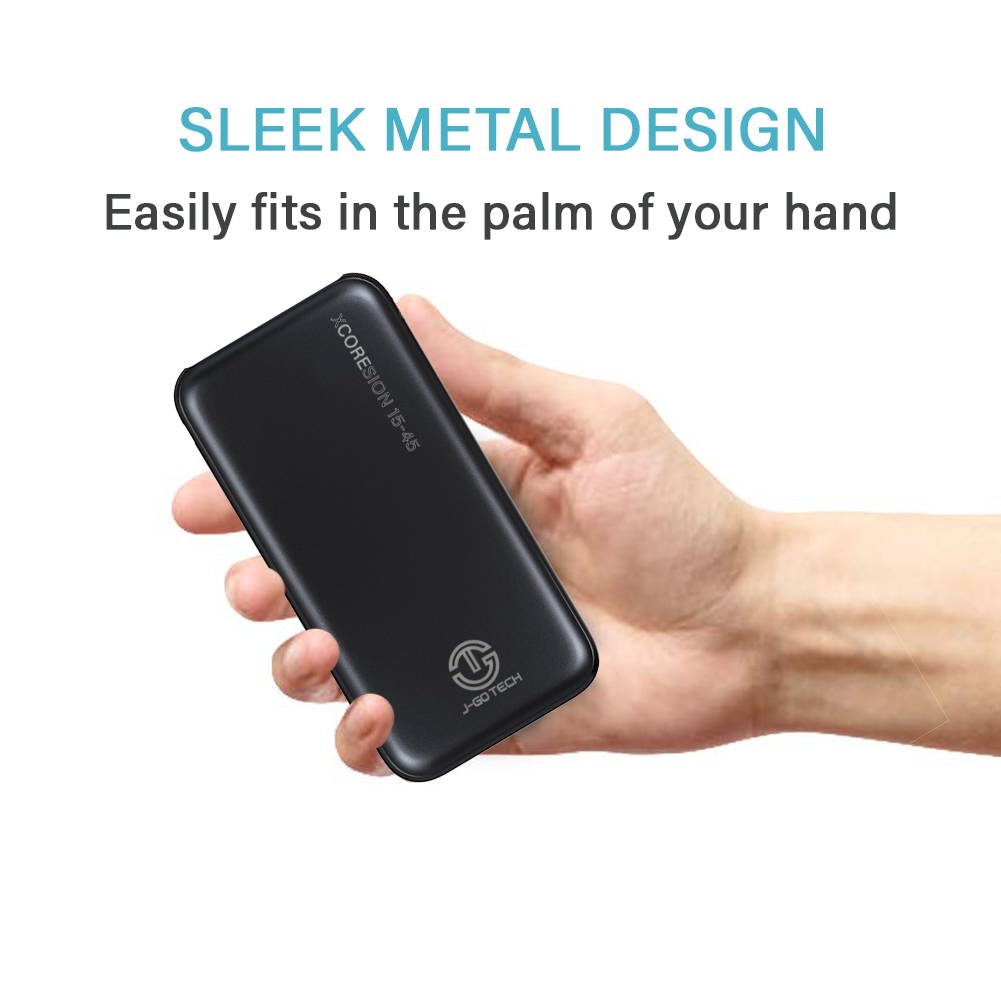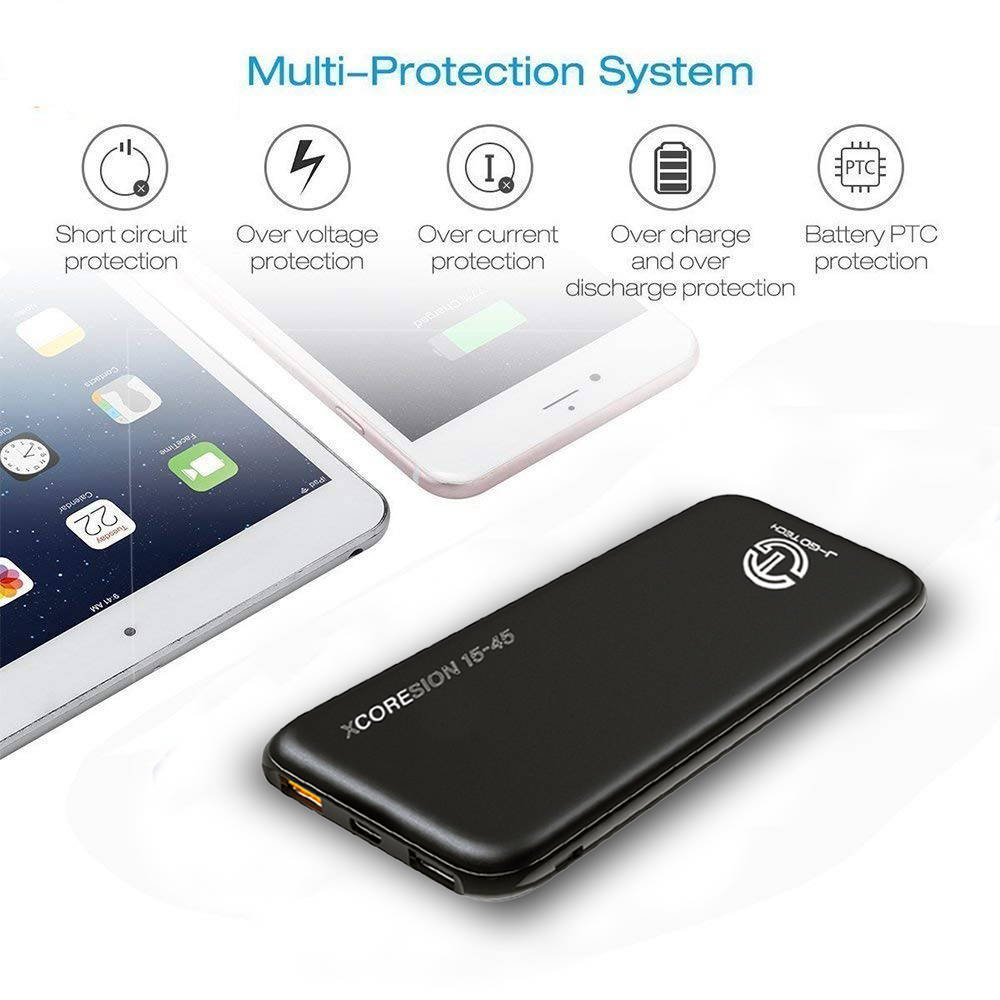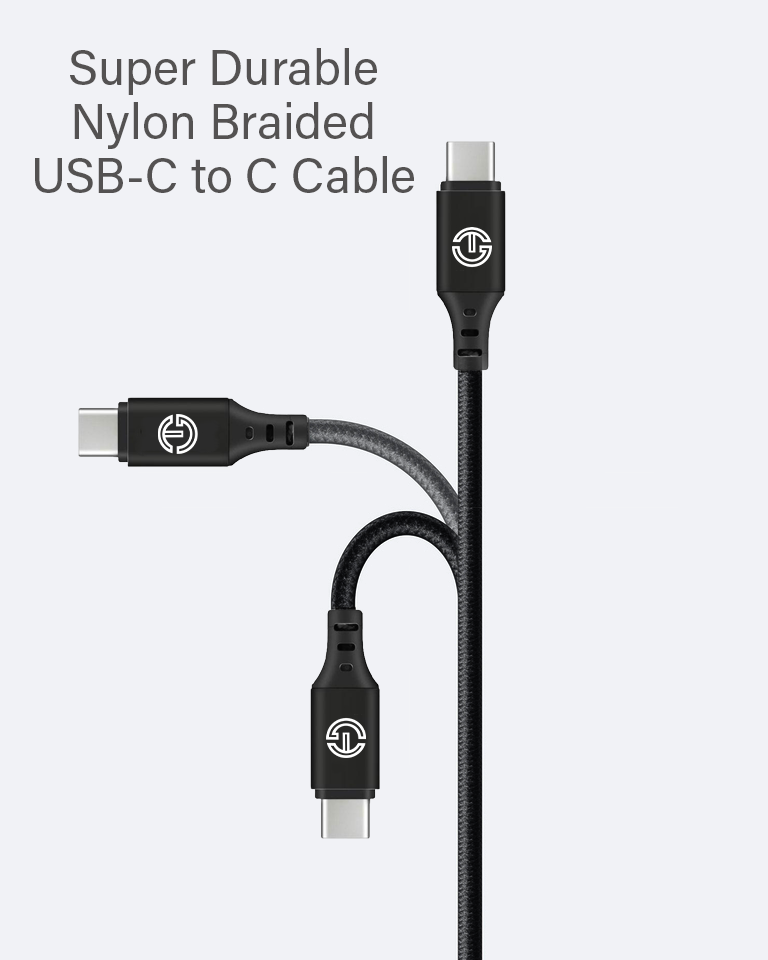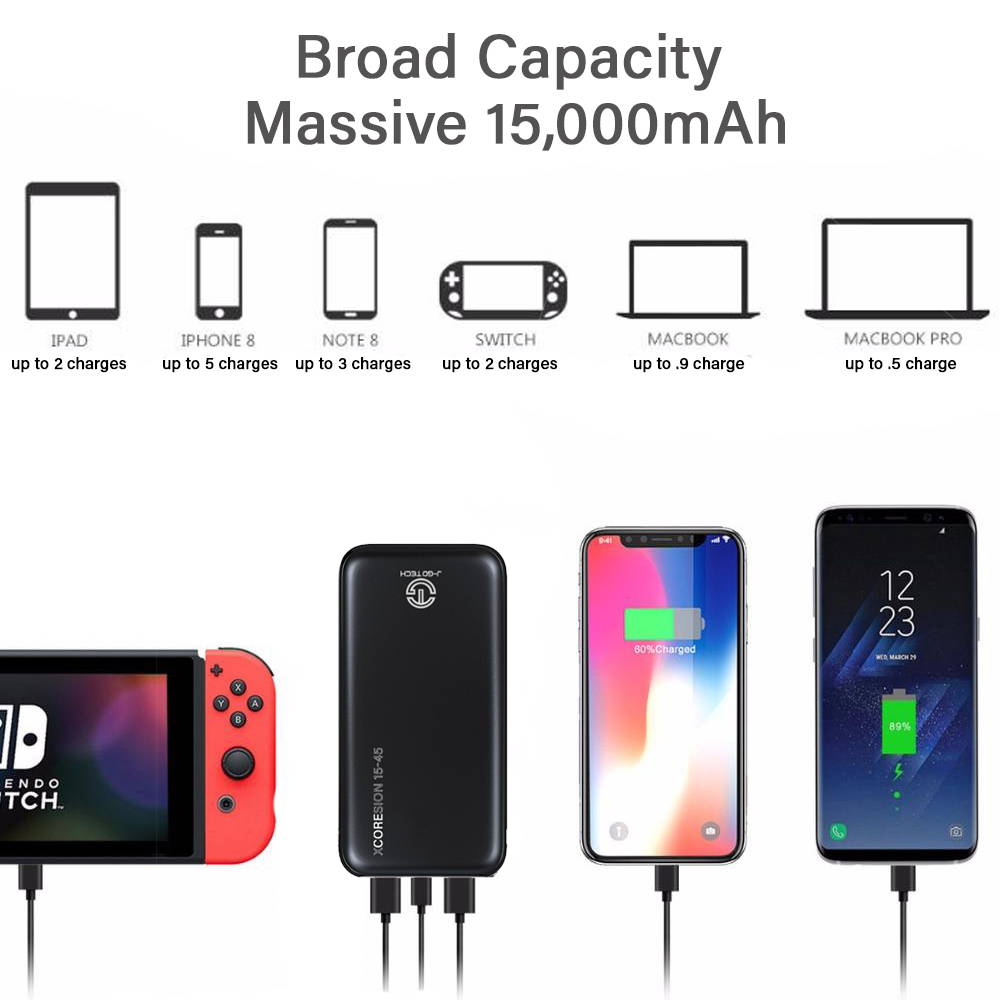 ---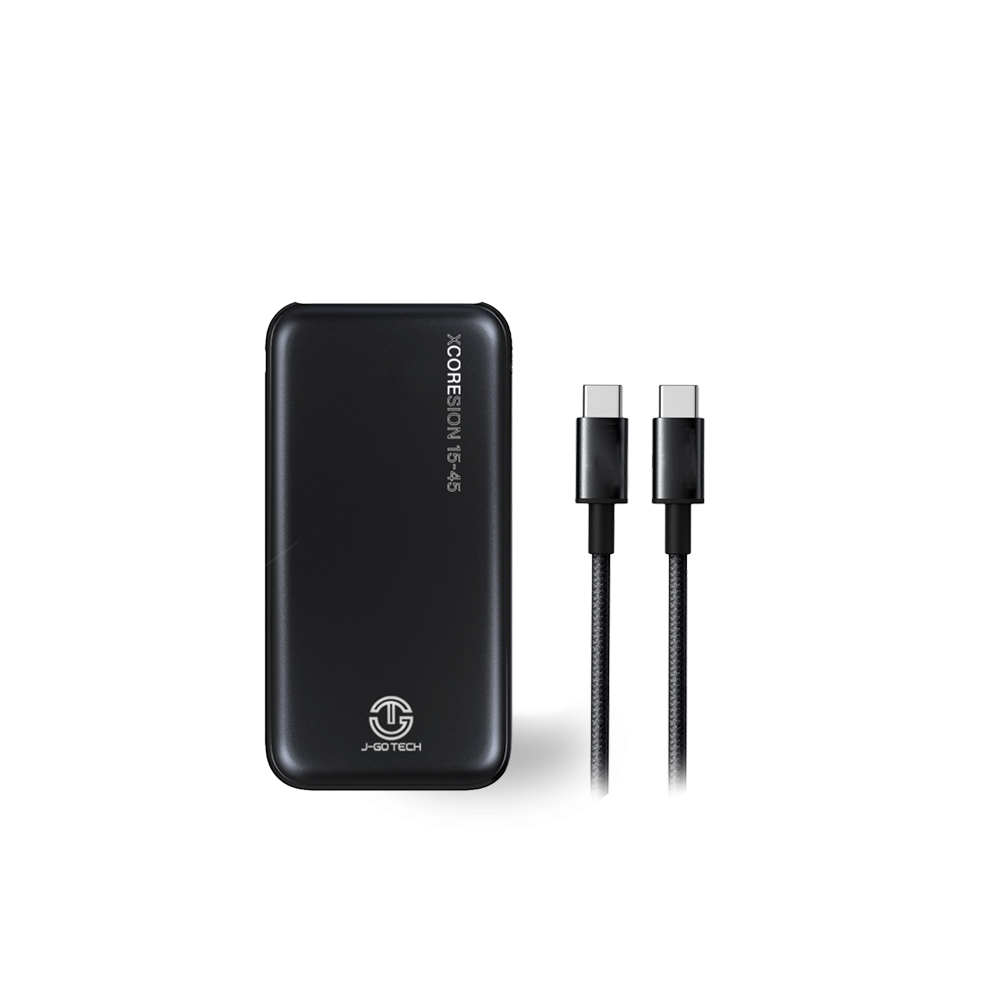 XCOREsion 15-45 with USB-C to C Cable
XCOREsion 15-45
Nylon Braided USB-C to C Cable (2M)
USB-A to USB-C Cable
Mesh Carrying Pouch
User Manual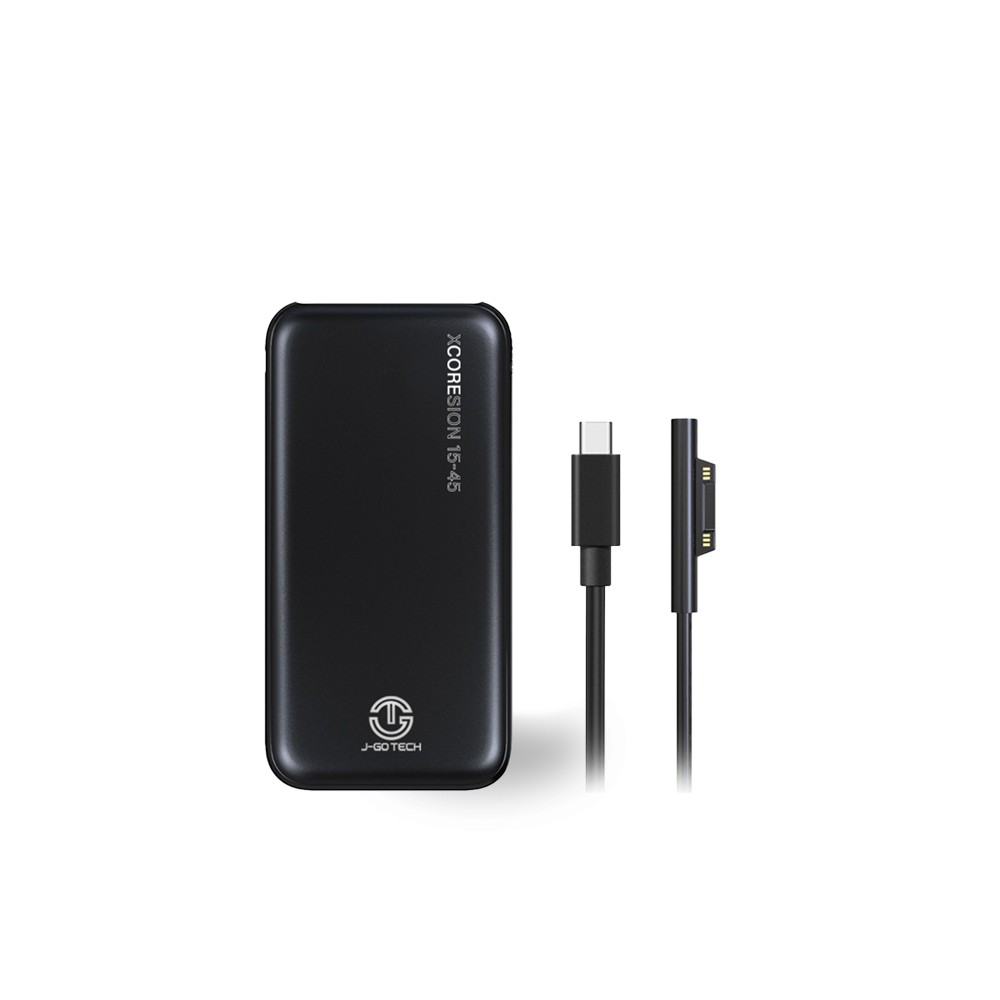 XCOREsion 15-45 with Surface Connect Cable
XCOREsion 15-45
Surface Connect to USB-C Cable
USB-A to USB-C Cable
Mesh Carrying Pouch
User Manual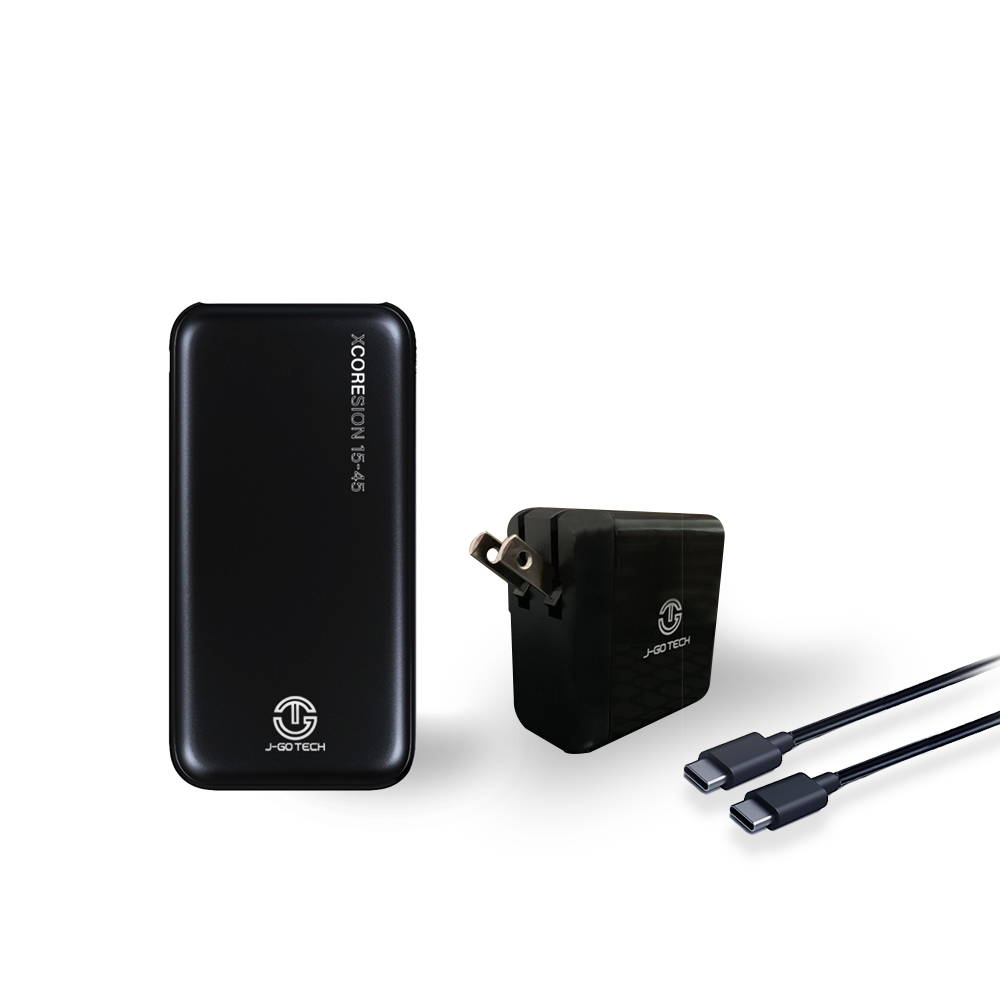 XCOREsion 15-45 with 45W Folding Wall Charger and USB-C to C Cable
XCOREsion 15-45
45W Folding Wall Charger
Nylon Braided USB-C to C Cable (2M)
USB-A to USB-C Cable
Mesh Carrying Pouch
User Manual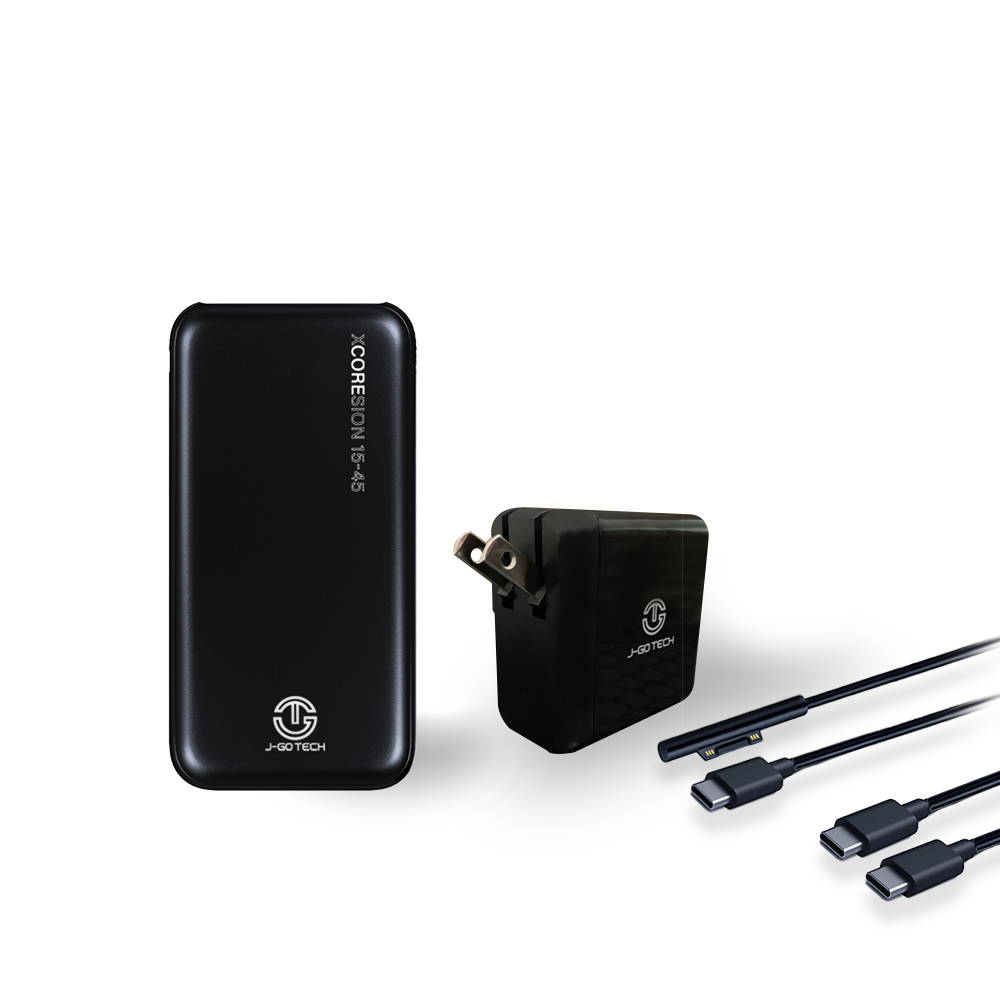 XCOREsion 15-45 with 45W Folding Wall Charger, USB-C to C Cable and Surface Connect Cable
XCOREsion 15-45
45W Folding Charger
Nylon Braided USB-C to C Cable (2M)
Surface Connect to USB-C Cable
USB-A to USB-C Cable
Mesh Carrying Pouch
User Manual
148 x 72 x 20 mm | 5.8" x 2.8" x 0.78"
12.4 oz | 0.78 lbs | 354 g
Up to 45W USB-C Power Delivery 5V/3A | 9V/3A | 12V/3A | 15V/3A | 20V/2.25A
QC 3.0 Output 18W 5V/2.4A | 9V/2A | 12V/1.5A